Hello! I am
Byron Jenkins,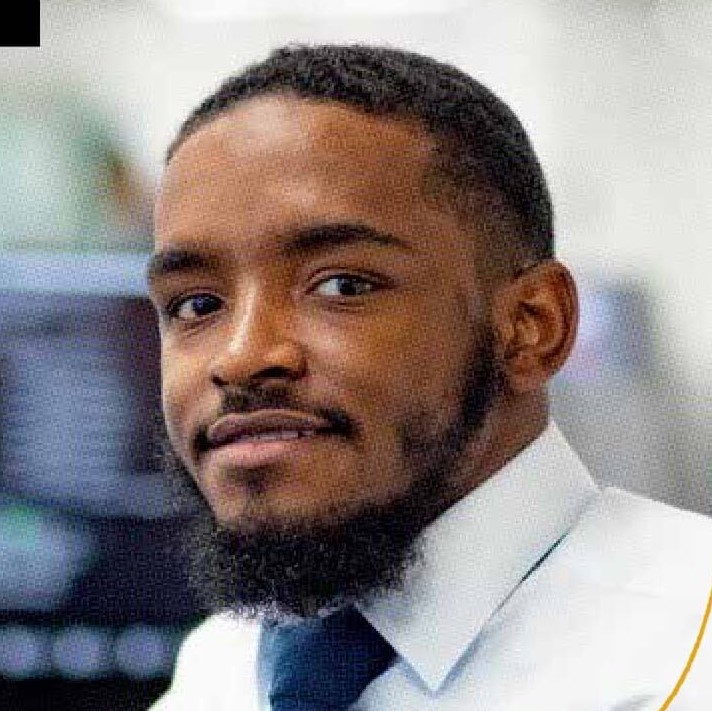 Naturally, I was engaged with the sport and lifestyle of boxing due to my father being a trainer/cornerman/cutman for 40+ years. Although Boxing was my first passion, I always questioned, "Is this the path I chose or inherited?"
Actively using my family's computer and AOL dialup, I endlessly questioned the functionality of computers. My mother literally used the computer as a tool for bribing me to go to & do good in school. As my curiosity for technology grew, my investment in boxing shifted. I was interested in technology; however, the schools I attended did not offer any programming courses. I took it upon myself and got a head start by learning via Google and coding sites like Codecademy.com. I then pursued and obtained my Bachelors of Science in Computer Science from Temple University.
I currently use social media platforms to deliver educational content about Computer Science. My goal is to reach and encourage the minority community as we are underrepresented in STEM.
Education
Computer Science B.S.
Temple University
Philadelphia, PA
Completed Courses
Operating Systems
Data Structures and Algorithms
Secure Software Development
Microservice Architecture
Mobile Computing Technologies
Principles of Database Systems
Software Design
Projects In Computer Science
Work Experience
Jan 2021 - Current
Capital One
Software Engineer
Manhattan, New York
Jul 2019 - Jan 2021
TD Bank
IT Developer III
Mount Laurel, New Jersey
Maintained, reviewed and tested source code for TD APIs
Implemented NodeJS reusable modules for TD's US Card Framework
Developed user interfaces, wireframes and prototypes for TD card products
May 2018 - Jul 2019
TD Bank
Technology Intern
Wilmington, Delaware
Developed prototypes of TD's online credit card platform as a Single Page Application (SPA) with a widget driven UX via Angular
Jan 2019 - May 2019
Temple University
Teaching Assistant: iOS Application Dev.
Philadelphia, Pennsylvania
Instructed and worked with students to promote their learning of Xcode and Swift
Reduced faculty and course disorder by managing class in instructors absence